White-Label Digital Marketing Agency
Empower Your Business with our White Label Digital Marketing Services Unleash Boundless Growth Together.
Ready to Get Started? Contact Us for a Free Consultation Today!
Partner with NetConnect White-Label Marketing Agency
Ready to take your business forward? Our white-label digital programs are custom-branded and tailored to represent your business needs.
Our white-label digital marketing program gives you the platform to grow your agency by outsourcing your web design & development, PPC, SEO, social media, and other digital marketing needs to our team.
We work behind the scenes, helping add power to your agency whenever you need it.
White-Label PPC Management
With cumulative decades of experience as digital marketing experts, we can fulfill your white label PPC management services to your clients. You can offer your clients the ability to get the most out of their marketing and advertising budgets with confidence because you know that you have NetConnect Digital in your corner to provide incredible results on your behalf. Your clients will think they've struck gold when they see what your digital agency can offer them.
White-Label SEO
NetConnect also offers white label SEO services. Our team will act as a natural extension of yours, and we will take on each of your projects as if they were our very own. Our extensive track record of providing expert-level and professional white label SEO services will help you deliver exceptional results to your clients with none of the worries. When you resell our SEO services to your clients, all your clients see excellent results on your behalf. They'll never know we exist unless you tell them!
White-Label Social
Media Marketing
It's a necessity to maintain a strong social media presence on the most popular social media platforms like Facebook, Instagram, and Twitter. It will help you to keep in touch with an ever-changing and connected audience. NetConnect Digital offers affordable, easy-to-implement, and results-driven white label social media marketing and management services on your behalf. Our white label social media reseller program is designed to let you keep pace with the fast-changing social media landscape.
White-Label Web Design & Development
Quality web design is critically important to show your customers that you run a professional, top-notch business. Enlisting our white label web design & development services is your solution. NetConnect Digital's white label website reseller program is designed for agencies looking for a simple and efficient way to deliver design and development services to their customers. From logo design to branding and social media integration, NetConnect Digital can help you provide your clients with beautiful, responsive WordPress and eCommerce projects with these services.
By allowing NetConnect Digital to act as your digital arm, you can offer expert white label eCommerce solutions to help you free up your time and expand your business. We have tons of experience with Woocommerce, Magento, and Shopify. When you use NetConnect Digital for your white label eCommerce services to your clients, you send the project's requirements to our team, and we take care of the rest. With our team taking care of it all behind the scenes, you have more time to pursue more clients and convert sales. Your client gets fantastic results, you get to offer more services from your business, and you end up with more free time to focus on the aspects of your business that you love. These services can help add some spare time to your life.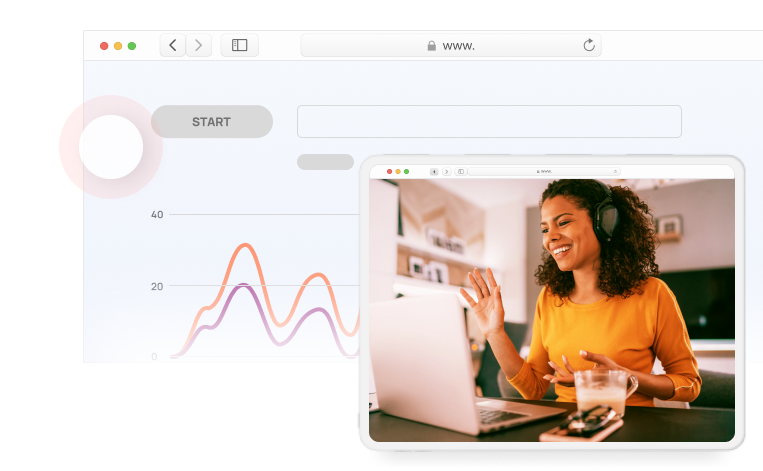 How Our White Label Services Work!
Provide us your contact details.

Fill out the form, and one of our experts will be in touch with you shortly.

Our team will contact you.

We will email/call you to discuss your white label requirements.

Sign the NDA.

Once you choose our white label services, we will send you a Non-Disclosure Agreement (NDA) to ensure service quality and trust.
NetConnect Digital provides white label online marketing solutions regardless of your industry
As a trusted full-service white label digital agency, we work with various businesses that seek to create lucrative revenue streams but do not have the workforce or expertise to do so. These include traditional PR and marketing agencies, web design firms, and more. We do more than just fulfill your outsourced work–we also make sure to take care of your clients on your behalf.