Digital Marketing for
Energy Companies
Often, an electricity company finds that the constant changes and innovations occurring in the energy industry means these companies need constant attention to their website design and tweaking of their digital marketing programs. There are several major components of digital marketing that result in success for an electricity business. These components break down into two basic categories: Basic structure of the digital marketing format and proactive components.
A comprehensive digital marketing format relies on strategy, research, planning, implementation, consulting, monitoring, audit and analysis. These are the basic structures of the form a digital marketing plan.
However, proactive components are specific content type for an energy company, SEO strategy, social media strategy, marketing automation, value messaging, full sales enablement and follow up analytics.
While both components provide promotional structure, the proactive components set the stage for advanced digital marketing for an energy company. To design and develop a digital marketing format with all of these components requires experience and knowledge of the energy markets.
Consulting
Research
Plan
Strategies
Audit
Implementation
Monitoring
Analysis
For example, SEO and PPC for Energy company usage require the services of trained, experienced digital marketing experts so that these components function optimally. These experts provide state-of-the-art talent and skill in a cost effective, timely manner.
Consulting is one part of digital marketing that benefits an energy company through expert advice. In depth research provides the electricity business with a broader range of ideas from which to develop digital marketing techniques.
When an energy company knows the plan going forward, this aids in coordination and helps the digital marketing team maintain a timely, cost-effective roll out.
Strategies provide cohesion to the other basic digital marketing components. Strategies should be synchronized with planning and research for best results.
An audit is a review of each step of digital marketing progress and advancement to ensure important details have not been overlooked. An audit also ensures the digital marketing team has followed directions.
Implementation is the opening for digital marketing for an energy company. At the point where digital marketing is implemented, proactive components take precedence.
Monitoring of digital marketing after roll out is the best way to see more clearly the direction of the planning, implementation and strategies.
As the final stages of digital marketing are in place, analysis by a comprehensive digital marketing analyst helps determine results and success. Analysis may also highlight areas that need greater support.
Web Design for Energy Companies
Unlike other product and service oriented businesses, the web design for an energy company needs to be fully user friendly. The web design should provide several key points:
Fully functional
navigation
Optimization
for mobile users
In most cases, the design of digital marketing for energy company websites needs to be interactive so that customers have a range of options. These options include:
The ability to set up an online account
Interaction with customer service in online chat for problems or to report outages
To check on electricity service charges
To track bill payments
Optimize Google
My Business Listing
Google is one of the top search engines and offers a wide range of handy tools for search engine users. One of these is Google My Business Optimization, a tool that is an important step in the use of SEO locally and nationally. This is an excellent tool for brand recognition. Business optimization is always a priority for electricity businesses. Google My Business is an excellent tool to manage and organize online presence. This is a digital marketing tool your digital marketing consultant will introduce as part of their service.
SEO for Energy Companies
SEO for Energy companies is all about compatibility with web browsers and user friendly searches. Keywords used for energy companies would necessarily relate to the terminology customers are most familiar with.
Keywords for energy companies like "energy efficiency," "Kwh used" and "cost per Kwh" should also be optimized in content for faster search results. Most important is that the keywords describing the electricity business's name make a search simple and easy to reach. Plugging in the words "electric company" is too broad for expedient search.
Rather, the electricity business should use a more unique keyword in web content that makes the search a direct link to the company's website. In most cases, these types of energy companies have business names that are singularly unique, given that most are public utilities who follow governmental compliance regulations.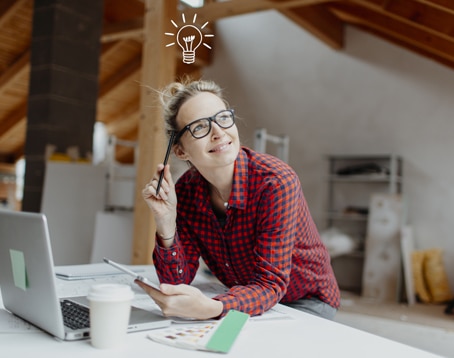 However, if a customer is searching for an electricity company who offers service contracts, keywords for this can refer to specific types of appliances which narrows the search.
SEO for an energy company requires identifiable business terminology inserted into keyword structure. SEO for an energy company's digital marketing relate to factors within the energy services provided by the business this may include additional features like products and services.
Choose Right Keywords
When energy companies use digital marketing. it is essential they choose the right keywords to capture local attention. For example, if there is a local electrical energy grid, the right keywords might include the name of the town or the site location. This is also true for local citations of energy office locations within a specific area.
When designing digital marketing for an energy company, there is always the debate as to whether short tail or long tail keywords activate more user results. This is especially important in the research segment of digital marketing with respect to cost per click (CPC.) Perhaps, the best way to choose between short tail or long tail keywords is to assess which is used more frequently by browser users.
Another consideration is keyword difficulty. While it is important to choose keywords relative to the energy company, if the keywords in content are too difficult, they do not represent a unique keyword style. Keyword considerations include short-tail vs. Long-tail keywords, Research, Keyword Difficulty, CPC – Cost per Click. Very often, there is the assumption that deliberately skewing the spelling or the keyword string makes for faster searches.
Content Optimization
The search engines evaluate the quality and optimization of your content to help determine its ranking. But it is also important for your target customers. The rule of thumb for content optimization is "less is more." Words chosen in content do not need to be exaggerated to capture a wider search audience.
Instead, optimize content by "word value." For example, if an energy company wants to announce an increase in cost per Kwh, choose less words in content while emphasizing key points for added word value. The best way to achieve content optimization is through Latent Semantic Indexing (LSI) or to follow the standardized API style guide. This means you'll want to cover topics like what your energy rates are for the location, what kind of energy plans your company offers, etc.
Quality Backlinks
The whole link building process can be quite challenging. You'll need to do a lot of work to get your website mentioned on other sites, covered in the local press, and promoted by your partners.
Aside from citations, a big part of what determines your rankings are the amount of backlinks you have going to your pages.
Energy companies have many options for quality backlinks to insert into digital marketing content. An energy company may wish to Backlink to several large end users in commercial and industrial businesses. An energy company may also choose backlinks to their most frequent business vendors and outsourced suppliers.
Improve Website Traffic
Digital marketing is intended to improve the quality and quantity of website traffic. Using tools like SEO for Energy Company marketing or PPC for Energy Company monitoring of website visits, generates better results in a timely manner. This is one of the reasons digital marketing has become a feature of greatest business importance.
Pay-per-click (PPC) Advertising
Pay-per-click advertising remains one of the most popular and frequently used business tools. There are several types of PPC platforms. For electric companies that offer more than just electricity, PPC is compatible with energy companies that provide electrical repairs, installations and also electrical protection plans.
PPC for energy companies' ads and promotional events is a cost-effective way to promote business visibility over a wider local, regional and national online platform.
Online Reputation Management
Being an online business has many advantages. One drawback, however, is links to online customer reviews that can have an adverse effect on an online reputation. There is also the recurring possibility of competitors for market share who may use actual business names to compare their quality reputation.
Online reputation management may also be affected by networks of public relations managers whose main job is to provide their clients with top of the line reputation management at the expense of competitors. This usually has an adverse effect on competitor and advertiser.
For energy companies, seeking the services of a highly trained, experienced reputation management specialist always offers the greatest return on investment.
Online reputation management is a carefully designed plan to ensure that the business name, brand and browser rank are presented to the online public with the best features. Your online reputation management expert will also remove negative search results.
Social media marketing
Social media marketing has a proven track record of success for electric companies because it allows closer B2C relationships. Today's social media marketing includes the use of remote scanning and website access for inquiries and ordering services.
SEO for energy company implementation is best managed by an SEO professional. This is also true for PPC for energy companies where the number of site visits pays off in site clicks.
Social media marketing
One of the benefits of social media marketing for an energy company is the immediate attention this type of marketing receives as a result of the frequency of social media use.
Social media marketing provides pop up ads to social media users who may not otherwise have taken the time to search for the specific website. This is a form of attracting impulse buyers who see a social media ad and react immediately with a simple click.
NetConnect Digital for Highest Quality Digital Marketing Services
NCD is a digital agency in Pennsylvania that offers a full range of services. These include:
Digital Marketing
eCommerce
PPC Management
Design and web development
SEO (Search Engine Optimization)
Social Media Marketing
WordPress Maintenance
All of these tools are designed to enhance marketing strategies of energy companies. As an industry leader, NCD NetConnect Digital Agency has a staff of highly trained and experienced experts in today's most advanced online marketing tools.
The importance of online presentation for energy companies in today's highly competitive markets cannot be understated. When state-of-the-art marketing techniques are essential, the value of digital marketing expertise should not be left to chance.
The NCD NetConnect team is ready to use all of the most effective digital marketing tools prescribed for electricity companies to maximum advantage. With NCD NetConnect Digital Agency, you get professional consultants assisting with your next digital marketing campaign.
The More You Know, The Faster Your Digital Marketing Will Grow
The NCD NetConnect community of customers knows they can rely on the NCD to refresh and update their digital marketing concepts.
NCD has over a decade of service to a broad range of customers in the energy, commercial, industrial and small business sectors. Customers are assured of satisfaction and quick response to their needs.
Energy companies' website designs need a combination of evergreen content to maintain customer loyalty and infusions of the latest energy news to keep customer interest in the website. Net Connect Digital provides a full complement of website design and content formats to fulfill these needs.
Want to see how NetConnect can help your business?
Please fill out the form below