Banner & Business Logo Designs
Next-Gen Visual Solutions. Embrace Trending Banner & Business Logo Designs for Memorable Brand Identities.
Ready to Get Started? Contact Us for a Free Consultation Today!
Banners have been around as long as the Internet itself. Even with the development and adaptation of various marketing techniques, the importance of a professional web banner design is very important. NetConnect Digital Agency will help you with all types of graphic designing services like banner design and business logo design.
Our mission is to deliver professional, cost-effective, and attractive visual representations of our clients' products and services. We make our banner designs not only appealing to the eye, but to your budget as well.
NetConnect Digital Agency makes use of the latest tools and technologies to deliver superior quality designs. Our team of expert and skilled designers create affordable banner and logo designs that leave a lasting impression with your visitors.
We are a website banner design company with a reputation for creating the most appealing and eye-catching websites. Our optimized designs are guaranteed to help increase user experience quality. We tailor our approach and service to every client because we know that each has a unique design demand and strategy.
Our team of award-winning designers will prove how good quality design doesn't need to be expensive. We assure you of our commitment to provide you with the best service, keeping you in the loop throughout the entire process, from the beginning until the end of the project.
Guaranteed Client Satisfaction
We are proud of our products and we want you to feel the same way. We will work together in designing an eye-popping banner or logo which you and your customers will love. Our team of expert designers will work around the guidance that you set to give life to the branding that you are dreaming of. We guarantee 100% satisfaction in every project we undertake.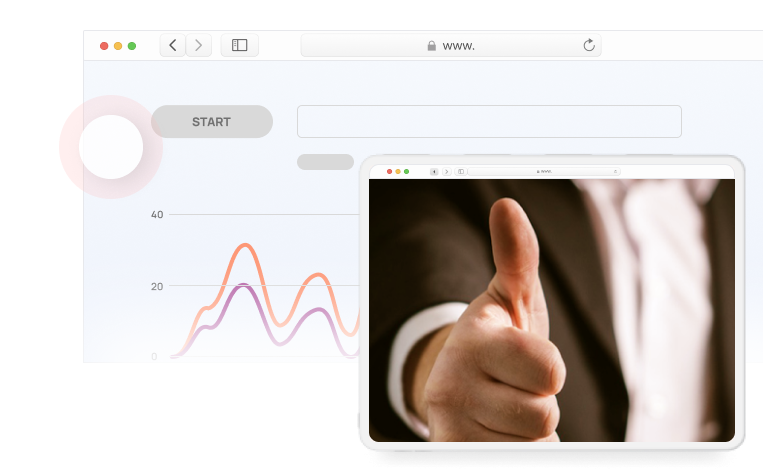 We present our clients' brands to the world in a meaningful and compelling way, helping them achieve their goals and grow their businesses.
We are strategists, marketers, researchers, and developers who craft custom digital experiences for startups, eCommerce companies, energy, moving and financial services, nonprofit institutions, and brands.