How to keep your WordPress website secure?
WordPress websites need regular and prompt maintenance to keep them up and running and fully functional. Just like other websites, WordPress sites also require protection from hackers, bots, viruses, and malware. To ensure that your company website is not only looking great also safe from risks and potential threats, look for the best WordPress maintenance services.
At NetConnect Digital Agency, we offer a wide range of WordPress website maintenance services, including daily and weekly offsite backups, 24/7 security monitoring, password protection, updates to themes, plugins, and more. With our comprehensive WordPress maintenance package, you can have peace of mind knowing that your sites are properly maintained and monitored to catch every issue. From simple company websites to dynamic e-commerce stores, our WordPress support and maintenance experts can help you with all your website needs.
How to improve your WordPress website security?
Update
Businesses looking to harness the full potential of WordPress need to ensure that all themes or plugins installed on the site should be up to date. To keep your WordPress website virus-free, fully functional, and secure from hackers, apply weekly updates to your site to ensure that all security issues are resolved quickly. At NetConnect Digital Agency, we provide affordable WordPress maintenance plans that include plugin and theme updates, automated and manual checks, and more.
Passwords
Brute forcing login pages is a common form of attack used by cyber criminals to gain access to personal and financial information and wreak havoc on your website. To secure a WordPress website's login page and prevent brute force attack, make sure to enforce a strong password and two-step authentication on your site. As part of our WordPress website maintenance service, we offer brute force and malicious script protection to help stop bots, malware, and intruders from trying to guess passwords and gain entry to your website.
Change the Default CMS Settings
As a free CMS, WordPress allows users to create stylish and professional websites for their businesses. Once setup, WordPress offers a back-end administration area to adjust settings on the site. With WordPress, changing the default CMS setting is a simple and easy process. To ensure maximum protection for your WordPress site, make sure to secure the wp-config.php, hide the WordPress version number, remove WordPress references from your current theme, change the default secret keys, and more.
Plugin Selection
Keeping your plugins and themes up to date will make a big difference when it comes to securing your WordPress website. By using WordPress, businesses can select from a plethora of plugins that are actively maintained and regularly updated. As a result, businesses can safely update WordPress core, plugins, and themes. At NetConnect Digital Agency, we support upgrade compatibility to ensure that your WordPress website stays online and secure at all times.
Backups
Having frequent and reliable backups will keep business data and customer information safe and secure during emergencies and natural disasters. To keep your WordPress website safe and your data secure in case of unforeseen incidents, make sure to schedule a backup on a daily or weekly basis and do a test restore to ensure that your system is performing optimally. We provide offsite backups of databases and file systems to help businesses keep track of all crucial company data and customer information. On-site or off-site, our team can help you backup your WordPress website on a schedule that is ideal for your business.
Install SSL
Installing a Secure Socket Layer (SSL) certificate on your WordPress site will help protect your crucial business data and customer information. An SSL certificate encrypts all information sent to and from the website. This ensures secure data transfer between user browsers and the server, thereby making it difficult for cybercriminals and hackers to breach the connection and gain access to valuable financial and personal details, such as credit card numbers, passwords, usernames, addresses, and other sensitive information
How can Netconnect Digital Agency help you in keeping your Business website safe?
Set-Up
Run an initial manual back up of all sites
Install security plugins i.e. WordFence, and other security monitoring plugins
Monthly we run:
Manual backups of all sites
Manual updates of all plugins that require (if any updates break the site, we fix immediately)
1 hour of telephone support questions answered each month
Malware Removal & Hack Repair (Response)
Continuous Malware & Hack Scanning
Brand Reputation & Blacklist Monitoring
Stop Hacks (Virtual Patching / Hardening)
Advanced DDoS Mitigation
CDN Performance
SSL Certificate Support
SSL & PCI Compliant Firewall
Security Maintenance
Offered at
Hosting Support & Server Management
Hosting, uptime monitoring, and server management are crucial parts of WordPress website maintenance. Just like enforcing security protocols, updating plugins and themes, and creating data and system backups, hosting support and server management services are essential to a healthy WordPress website. As part of our WordPress website maintenance plan s at NetConnect Digital Agency, we offer seamless and efficient hosting support and server management services to keep your website up and running at top speed.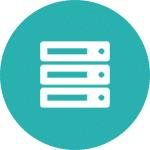 Server Management
Stop spending your precious time on support, instead focus on growing your business. At NetConnect Digital Agency, we provide server management for WordPress powered websites. Our robust and reliable WordPress server management services will make your website smarter, faster, and more efficient.
Technical Support
With our reliable technical support team, you do not have to worry about troubleshooting your WordPress website by yourself because we got you covered! For your complete peace of mind, you can rely on our team of WordPress experts to help you fix any issues on your website quickly and efficiently.
Dedicated Support Plans
Save yourself hours of time, let us take care of your WordPress website! We provide  WordPress monthly maintenance plans and dedicated support plans to propel your online business to success. Our go-to team of experts can make your website work better and faster so that you can concentrate on your business.
Cloud Support
Don't risk losing your crucial business data and customer information, make sure to take full advantage of the cloud. We provide optimized cloud servers specifically designed for the WordPress CMS. With our WordPress cloud hosting support, you can enjoy the cost-savings, scalability, security, and productivity benefits the cloud has to offer.
Want to see how NetConnect can help your business?
Please fill out the form below