Supercharge Your Front-End Development: Explore Cutting-Edge JavaScript Frameworks to Build Dynamic and Responsive Web Applications.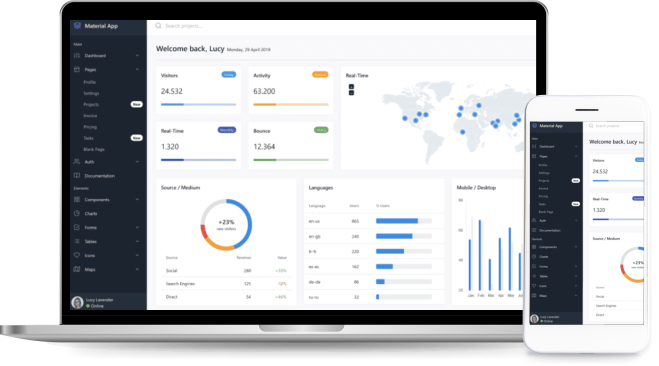 Ready to Get Started? Contact Us for a Free Consultation Today!
Understanding JavaScript Framework
JavaScript (JS) framework is making things amazing for website owners. A JavaScript framework is a Javascript-based application framework that defines an entire application design. Using a JavaScript framework adds organization and structure, separates concerns, abstracts low-level details, papers implementation differences between platforms, and hosts a wide range of other functionalities. JS web development is perfect for websites where most of the business logic will take place on the client-side. NetConnect Digital Agency has a team of JavaScript experts who can help you find and use the best framework for your website needs.
Why use Framework in JavaScript?
JavaScript has quite a reputation for working like magic on websites. It helps to know that the endless line of the framework of JavaScript can make coding faster and easier for your developers. If you are still not convinced, here are more reasons programming JavaScript applications is the best decision you can make:
Best JavaScript Frameworks
JavaScript has quite a reputation for working like magic on websites. It helps to know that the endless line of the framework of JavaScript can make coding faster and easier for your developers. If you are still not convinced, here are more reasons programming JavaScript applications is the best decision you can make:
Angular JS
Are you looking to build a website with a rich user interface? Angular JS is a front-end web application framework that complements Apache Cordova. It simplifies the development and testing of applications through client-side model-view-controller and model-view-ViewModel architectures. If you are looking at Angular JS web development for your site, you will be among known companies like Intel, Sprint, Walgreens, and ABC News. NetConnect Digital is an Angular JS application development company that can help you achieve your website goals.
Node JS
If you are looking for a framework that is easy to manage but is scalable, then Node JS is the best choice. Node JS enables JavaScript to run scripts server-side to achieve a dynamic web page content before it is even sent to the user's browser page. As a reliable Node Js development company, we will help your site run on multiple devices so you can achieve business goals quickly.
React Js
Do you want to efficiently manage your data? Make sure that you tap the help of a React JS development company. React Js is a framework that is maintained by social networks Facebook and Instagram, and of a community of developers and corporations. It gives businesses the power to create applications that use time-sensitive data without reloading the page. Our team of experts will help you achieve a fast, simple, and scalable website with great ease.
We are strategists, marketers, researchers, and developers who craft custom digital experiences for startups, eCommerce companies, energy, moving and financial services, nonprofit institutions, and brands.