White Label PPC Management
Ready to get started? Contact us for a free consultation today!
White Label PPC Management
White label PPC management is a service offered by digital marketing agencies, such as NetConnect Digital Agency, to manage pay-per-click (PPC) advertising campaigns on behalf of other businesses. These campaigns can be run on platforms such as Google Ads, Bing Ads, and social media networks. The Netconnect Digital Agency handles all aspects of the campaign, including keyword research, ad copywriting, bid management, and performance analysis, and presents the results to the client under the client's own brand.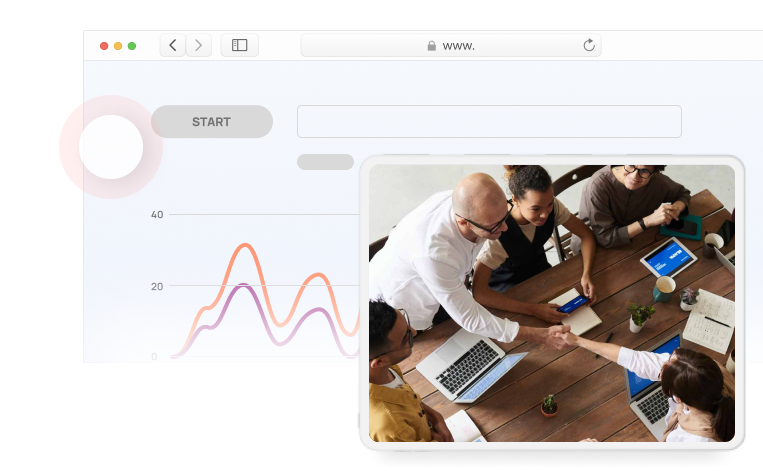 What is White Label PPC Management
A white label service provider is a company that offers pay-per-click (PPC) management to digital marketing agencies. PPC white label managers can help your brand expand the services you offer your clients and improve your growth strategies with qualified paid traffic from PPC ads. The white label service provider handles the technical aspects of PPC management, allowing the agencies to focus on building their own brand and serving their clients.
Benefits of White Label PPC Management
Our White Label PPC Management Services
Netconnect Digital Agency white label pay-per-click advertising company offers a range of PPC management services to help businesses of all sizes increase their online visibility and reach their target audience. Our team of experts is well-versed in the latest techniques and strategies to ensure that your campaigns are successful and generate maximum return on investment. We offer a variety of services including keyword research, ad copywriting, bid management, and landing page optimization. We also provide detailed reports to help you track the progress of your campaigns and make informed decisions about your marketing budget. Contact us today to learn more about how we can help you succeed in the digital space.
Why Choose NetConnect Digital Agency as Your White Label PPC Management Partner?
Experience and expertise
NetConnect Digital Agency has a team of certified experts with years of experience in PPC management. This means you can trust that your campaigns are in good hands and will be set up and optimized for maximum performance.
Customized solutions
We offer customized solutions to fit the unique needs and goals of each client. This ensures that your PPC campaigns are tailored to your business and target audience, rather than using a one-size-fits-all approach.
Comprehensive services
We provide a full range of PPC management services, including keyword research, ad copywriting, bid management, and conversion optimization. This means you can get all the support you need in one place, rather than having to work with multiple agencies or service providers.
Transparent communication
We value open and transparent communication with its clients. You can expect regular updates and reports on the performance of your campaigns, as well as the ability to ask questions and get support whenever you need it.
Competitive pricing
NetConnect Digital Agency offers competitive pricing for its PPC management services, making it a cost-effective choice for businesses of all sizes.
We are strategists, marketers, researchers, and developers who craft custom digital experiences for startups, eCommerce companies, energy, moving and financial services, nonprofit institutions, and brands.